Notice
: Undefined index: addthis_options in
G:\PleskVhosts\richardwestleywong.com\httpdocs\wp-content\plugins\addthis\addthis_social_widget.php
on line
1514
Notice
: Undefined variable: button in
G:\PleskVhosts\richardwestleywong.com\httpdocs\wp-content\plugins\addthis\addthis_social_widget.php
on line
538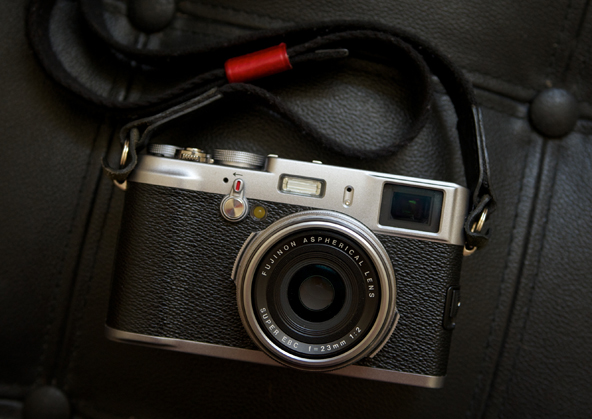 Every so often (more often than not), new photograhy equipment catches my eye. Such was the case when the Fuji X100 was released in spring of 2011. I was immediately drawn by its retro styling, and its impressive list of specifications. I had been looking for an alternative to lugging around my DSLR; in hopes of finding a carry-all, pocket-sized, take-anywhere, travel-sized camera – something I could grab on the go. Aside from its portability and ease of use, it had to have a good sensor, accompanied by great image quality.
The only thing holding me back was its fixed prime 23mm lens (35mm equivalent). That means there would be no option to swap out lenses. It also meant that I wouldn't be able to zoom in and out. Wait, hold the phone….. So you're telling me I would have to move around to get the desired composition? Precisely! With my one concern in hand and without ever actually seeing the camera in person, I ordered one.
I would be lying if I said the X100 helped me rediscovered my love for photography. However, what it has done is rekindled the joy of shooting. As a commercial photographer, sometimes you lose your motivation to shoot outside of the studio. For me, the Fuji X100 has given me the opportunity to "simply" shoot. It not only looks good, but it feels good, it's tactile, nostalgic, and romantic. It reminds me of the days of film.
Oh, and my concern regarding the fixed prime lens? I consider it a plus! Not having the ability to change lenses, or zoom in and out is teaching me to approach my subjects differently. It's teaching me new ways to compose, and I'm paying more attention to reading the light, and how it falls on my subjects.
So, I bet you're looking for some work samples now! Below are a few shots I took of my Vizsla Hunter on a recent hunting trip to Saskatchewan. I hope you enjoy the images as much as I enjoyed shooting them!